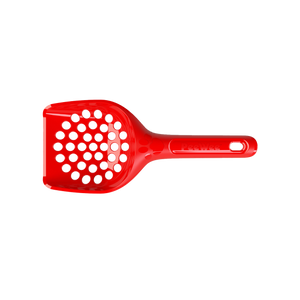 Least possible wastage of the litter tray
Available in 1 size, 1 colour
Material: Plastic, PP (polypropylene)
Product of Sweden
Specially designed to remove cat poop with the least possible wastage of pellets from the litter tray
Product Details
The PeeWee Litter scoop is specially designed to remove cat poop with the least possible wastage of pellets from the litter tray.
All you need to dispose of is the soiled sawdust in the bottom tray. If faeces are removed regularly, using the special PeeWee scoop, you will be left with nothing but the sweet smell of pine.  




 ------------------------------
Share your story
 | 
You never know whose life you could change.
Tag @briopets  #👍🏻lifechangingbriopets  #❤️peeweesg on products that have positively transformed your fur kids.